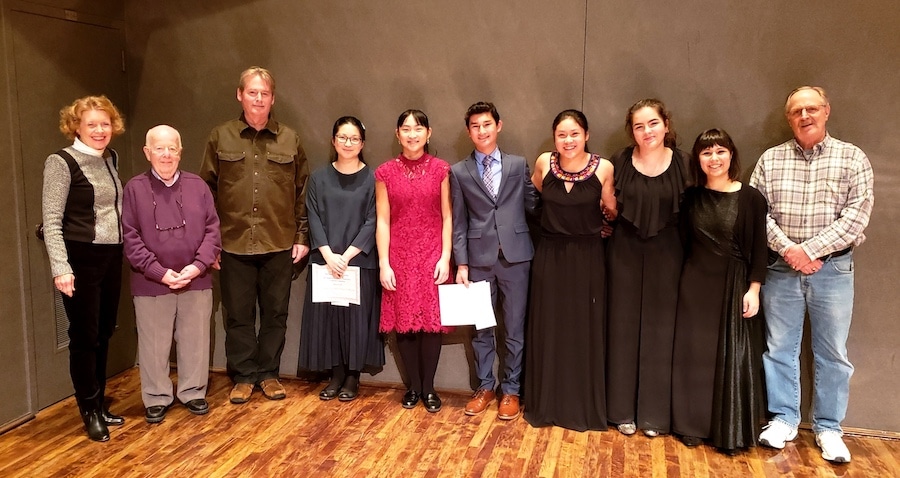 2020 Semi-finalists with a few of the many sponsors: Jan Brock, Richard Record, Jay Jaehnke, Grace, Jessica, Jacob, Nita, Katya, Emily, and John Bolstad.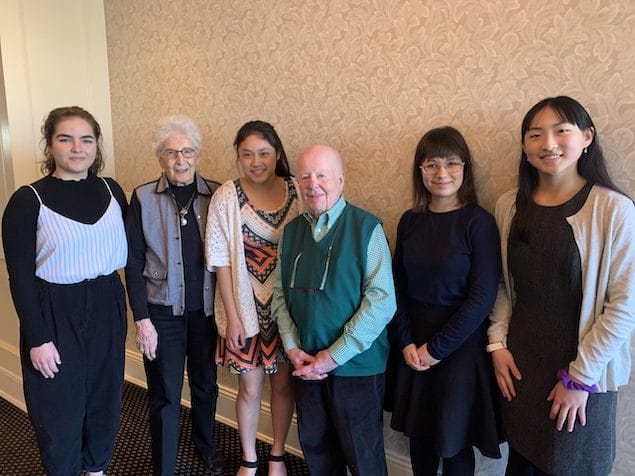 Major Sponsor, Dick Record and First Place Prize Sponsor, Anna Beth Culver with finalists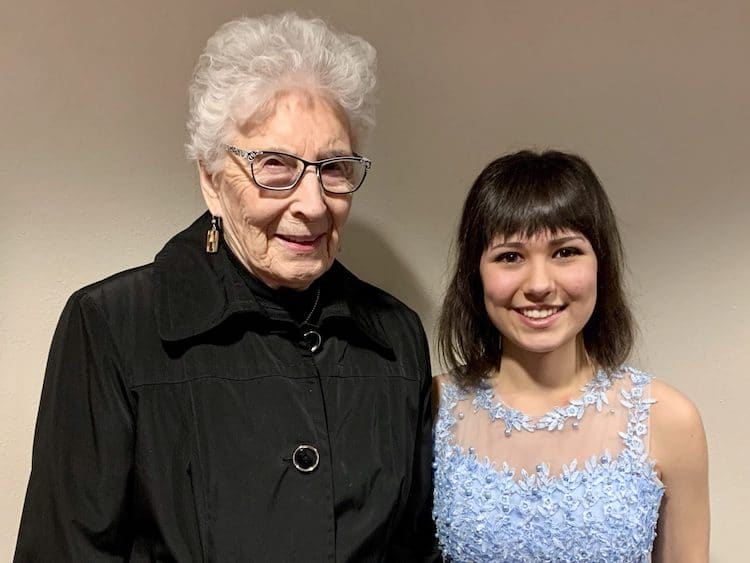 Anna Beth Culver with winner, Emily Hauer
Jane Saline Memorial Second Place Winner, Katya Moeller
1st place $2,000 Anna Beth Culver Award:
Emily Hauer, 18 yrs, Appleton, WI. She performed the Sibelius Violin Concerto in D minor, Op. 47, Allegro moderato with the LSO on March 7, 2020. Hauer studies with Ilana Setapen.
2nd place $1,500 Jane Saline Memorial Award:
Katya Moeller, 15 yrs, Coralville, Iowa. She performed the Tchaikovsky Violin Concerto in D Major, Op. 35, Allegro moderato with the LSO on March 7, 2020. Moeller studies with Almita Vamos.
Honorable Mention Tom & Jan Brock Award piano:
Jessica Jiang, 15 yrs, Madison, WI. Prokofiev Piano Concerto in C Major, Op.26. Studies with Bill Lutes.
Honorable Mention Jay & Dawn Jaehnke Award piano:
Nita Qiu, 17 yrs, Eagan, MN. Chopin Piano Concerto, No. 2, in F minor, Op. 21, Maestoso. Studies with Dr. Joseph Zins.
Semi-finalists winners:
Grace Kim, 17 of Waunakee, WI. Elgar Cello Concerto in E minor, 4th mvt. (Won the John Bolstad Semi-finalist Award)
Jacob Taggart, 13 of Blaine, MN. Mendelssohn Piano Concerto No. 1, 1st mvt. (Won the Bill Koutsky Semi-finalist Award)
THANK YOU to our 2020 Richard Record Rising Stars Concerto Competition Sponsors!
Richard Record, Anna Beth "AB" Culver, Jane Saline Memorial, Jay and Dawn Jaehnke, Thomas and Jan Brock, John Bolstad and Bill Koutsky.