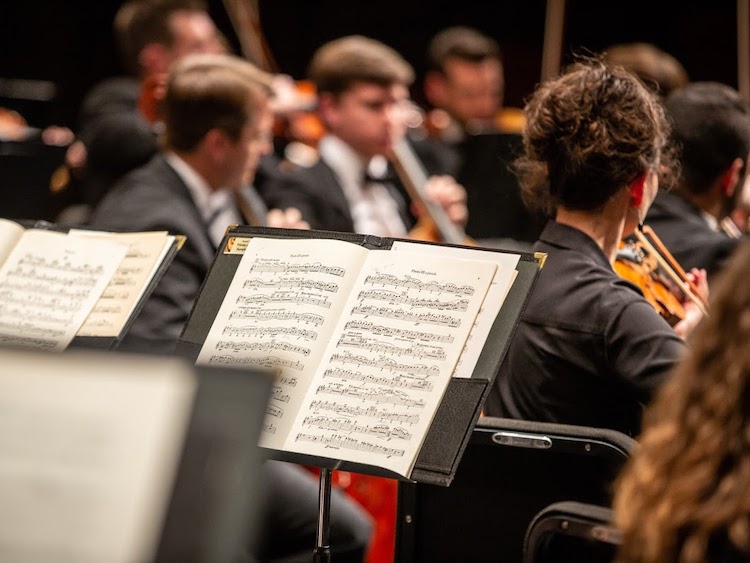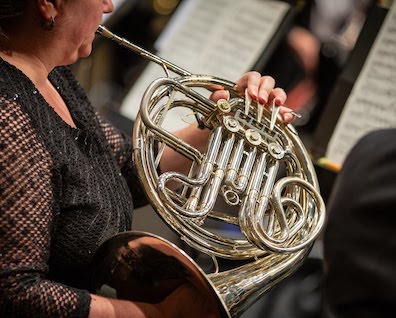 La Crosse Symphony Orchestra 1898-1899: The history of the symphony orchestra in La Crosse begins in January, 1898, when Marcellus Greenwood, a La Crosse bank clerk by vocation, invited La Crosse musicians to join together to prepare for a public concert. A majority of the musicians in the orchestra were members of the Maurice Langstadt Orchestra, a private orchestra organized by Langstadt in 1892. This accomplished orchestra was hired to play for balls and cotillions, as well as to play for theatre companies which performed at the La Crosse Theatre. In August, 1899, Greenwood moved to Montana. Without his leadership, the symphony ceased to function.
La Crosse Philharmonic Society 1914-1916: Fifteen years passed before an attempt was made to organize another orchestra. In January, 1914, the second symphony orchestra, the La Crosse Philharmonic Orchestra was formed. In a brief history of the Philharmonic written by Leigh Toland, the demise of the orchestra was attributed to "too many poor players, no dues, and little power of discipline."
Cathedral Orchestra 1927-1937: The third symphonic group to develop in La Crosse was the Cathedral Orchestra, organized in the fall of 1927 by Father Oscar Cramer; the newly assigned priest to St. Joseph the Workman Cathedral.
La Crosse Philharmonic Orchestra 1928: In 1928, an attempt was made to organize a new orchestra. This orchestra, which elected to call itself the La Crosse Philharmonic, made its debut on April 8, 1928. The director was Rudolph Kreutz, a La Crosse native and professional violinist.
La Crosse Symphony Orchestra 1932-1934: The fifty-five piece orchestra played one full season of three concerts and the opening concert of the second season. The orchestra ceased to function in April 1934, when new director Roemheld left La Crosse for employment in California.
La Crosse Symphony Orchestra 1938-1939: In January 1937, Father Cramer left La Crosse for a parish in central Wisconsin. His place as director of the Cathedral Orchestra was taken by Rudolph Kreutz. Under Kreutz's direction, the orchestra grew from twenty musicians to thirty-five. The symphony played its second and final concert in April 1939.
La Crosse Symphony Orchestra 1941-present: Leigh Elder, Frank Italiano, Paul Dowdy, Hugo Huss and Amy Mills were among the conductors from 1941 through 2009. Alexander Platt began conducting the Orchestra in 2010 and currently holds the position as Music Director and Conductor.  Seventy musicians are currently contracted to perform with the LSO.