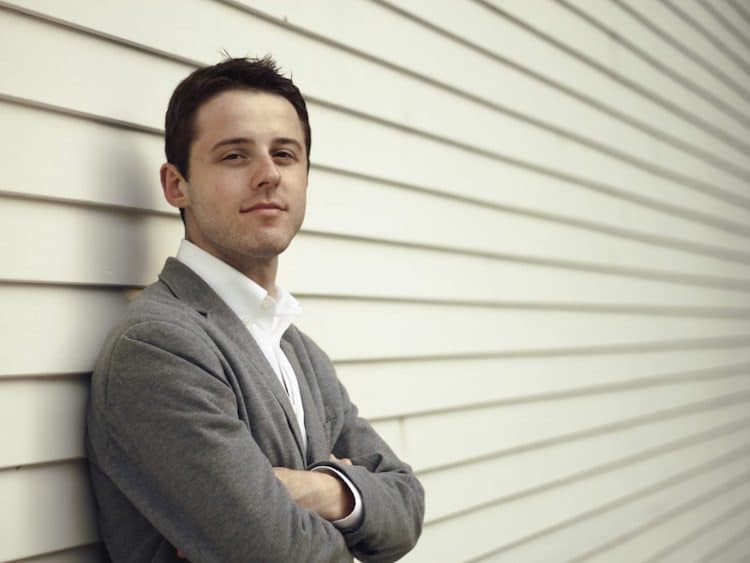 December 20 and 21, 2019 Guest Pianist
Hailing from La Crosse, Wisconsin, pianist Robert (Bobby) Levinger has gained a reputation for himself at the international music stage. At the age of 23, he has endured a great many musical successes and honors in different corners of the U.S. and Europe. Since his orchestral concerto debut at age 14, he has had solo engagements with orchestras around the U.S., including Madison, Mississippi Valley,  Austin, and Moores Symphony Orchestras.  In the U.S., Robert has succeeded internationally in competitions in San Jose, Los Angeles, and New Orleans. Musical journeys in 2019 included competitions in Hastings, England and Barcelona, Spain, the latter of which earned him a recital and masterclass tour in Spain.
Other honors of Robert's in the past include being named a national finalist in the 2016 MTNA Steinway and Sons Young Artist Competition, and a semi-finalist in the 2017 San Jose and 2018 New Orleans International Piano Competitions. His four years in Texas also garnered him great success, as he received medals in the Young Texas Artists', Houston Tuesday Musical, San Antonio Young Artist, and TMTA Collegiate Competitions. Robert's recordings and performances have been heard and presented on WPR in Wisconsin. He has performed in masterclasses for artists including Anton Nel, Abbey Simon, Lang Lang, Alessio Bax, and Ignat Solzhenitsyn. Robert has been fortunate to share music in venues across the U.S. and Europe. Recent venues include: Overture Hall of Madison, WI; Trianon Theatre of San Jose, CA; Roussel Hall of New Orleans, LA; White Rock Theatre of Hastings, UK; and Palau de la Música Catalana, Barcelona, Spain.
Aside from the vast amount of time music encompasses in his life, Robert enjoys reading classic literature, catching up on his favorite TV shows, and engaging in conversation with friends. He thinks of himself as a born-to-be Green Bay Packers' fan, a Star Wars nerd, a comedy lover, and an avid word game player among other things. Robert also enjoys teaching piano, as he maintains a private studio in Michigan.
Born and raised in La Crosse, Robert studied with various teachers in the area, most notably David Reedy. He spent most of his pre-college years with Paul Wirth in Minneapolis, making a weekly five-hour commute for lessons. Robert graduated from La Crosse Central High School, being an active member in the choral program. He then went on to earn his Bachelor of Music degree at the Moores School of Music of the University of Houston, studying with internationally recognized artist Nancy Weems. He currently resides in Ann Arbor, Michigan, where he studies with renowned pedagogue Logan Skelton at the University of Michigan. There, he pursues two Master of Music degrees, one in Piano Performance and one in Chamber Music.
Highlights during the latter half of the 2019 year include chamber performances at the prestigious Kneisel Hall Chamber Festival in Maine, chamber and solo performances during the Fall in Michigan, and concerto performances with the LSO in December. Robert is so happy to be back in his hometown playing with his hometown orchestra, finishing 2019 with Sergei Prokofiev's youthful, colorful, and powerful First Piano Concerto.
For more information
Contact the LSO office at (608) 783-2121