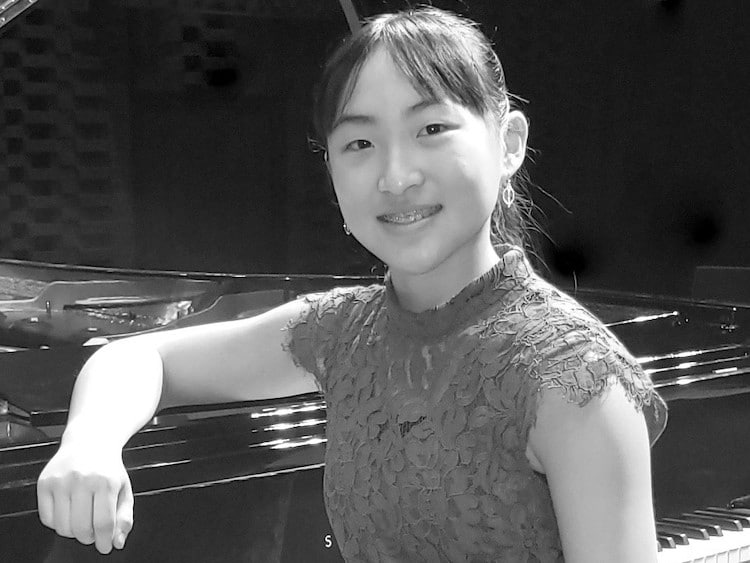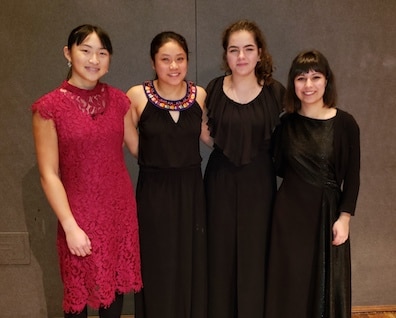 2020 Rising Star Finalist
Jessica, a fifteen-year-old junior at Madison Memorial High School in Madison, has been playing piano since she was four years old, studying with Bill Lutes since age eleven. Jessica was the Steenbock Youth Music Award winner of the 2018 Madison Symphony Orchestra Bolz Young Artist Competition (the Final Forte), and has again advanced to the 2020 edition of the same event.  She was a winner of the National Steinway & Sons Piano Competition (first place in Division II, 2018, and second place in Division III, 2019), the Wisconsin state winner of the Junior Piano Performance of the 2018-2019 MTNA National Student Competitions, and a third place winner of the 2019 Wisconsin Youth Piano Competition organized by the Milwaukee Symphony Orchestra and PianoArts.
Ms. Jiang won multiple first prizes in the global online Great Composers Competition series in 2017 and 2018.  She received honorable mentions in WYSO Philharmonia Orchestra Concerto Competition in 2016 and Youth Orchestra Concerto Competition in 2017, the Midwest Young Artists Walgreens National Concerto Competition and the Madison Symphony Orchestra Fall Youth Concerto Competition in 2016.  Jessica's debut was at the Overture Center in Madison in 2018.  She performed as piano soloist in multiple instances with the Madison Symphony Orchestra under the baton of Maestro John DeMain, in the opening concert of the Green Lake Festival of Music at the Thrasher Opera House in Green Lake, WI, and on "The Midday" aired on the Wisconsin Public Radio.
Besides playing piano, Jessica has been studying violin since she was ten, and is an accomplished violinist.  She is a member of the Youth Orchestra in the WYSO.  Jessica serves as co-editor-in-chief of her high school paper, and is a captain of the Tennis Varsity Team, winning multiple conference and sectional championships.
Performing: Piano Concerto, No. 3, in C Major,Op. 26, Andante. Allegro.
For more information
Contact the LSO office at (608) 783-2121