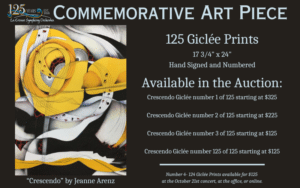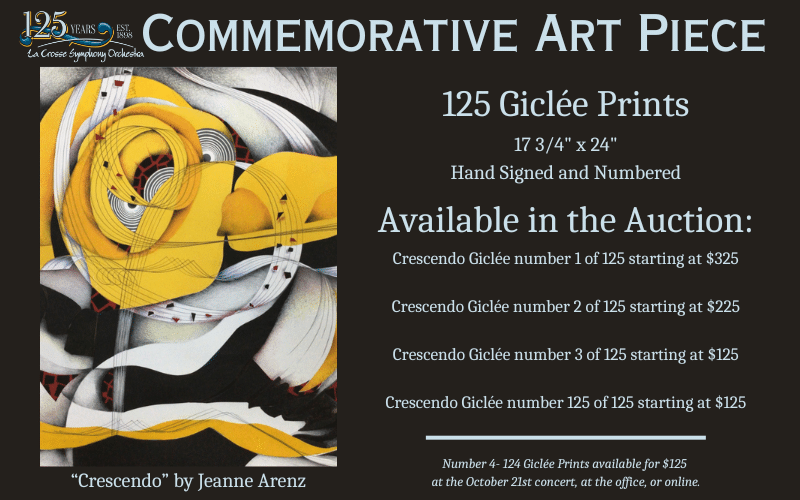 125 Fine Art Quality Giclée Prints of Jeanne Arenz's commemorative art piece, "Crescendo" are hand signed and numbered. They are available for $125 each. The coveted numbers of 1, 2, 3, and 125 are on a special auction. The starting prices are $325 for number 1, $225 for number 2, and $125 for number 3 and 125. Auction closes on Friday, October 20 at 3:00.
125 COMMEMORATIVE GICLEE PRINTS 1,2,3, &125 AUCTION LINK
Sales for numbers 4 through 124 will be online starting at 3:00 pm online at the link below. Also available at the concert. Art Pieces can be picked up at office or at the concert.